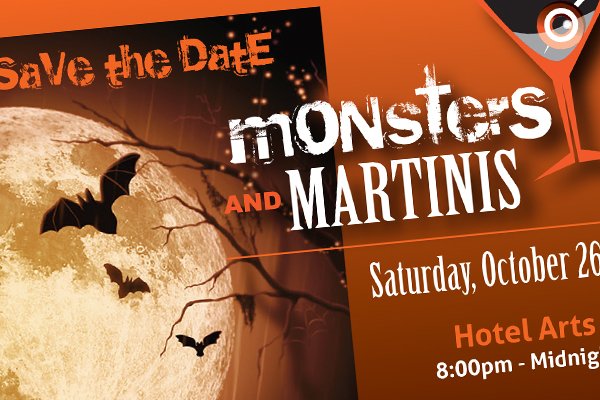 With the ever-increasing number of social media platforms at your disposal, now more than ever, eye-catching graphics and imagery are critical to maintain your brand, your message and your market share.
It's not easy to stand out from what seems like an endless line of businesses vying for attention, but with a little creativity, striking images and engaging copy, being 'top-of-mind' is well within reach.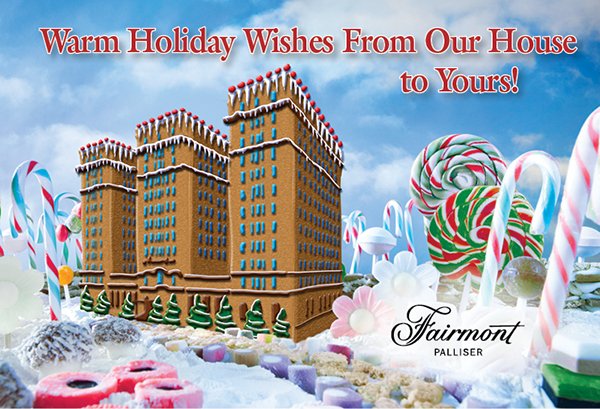 Fairmont Palliser christmas E-Card
The hotel sponsored a charity event one Christmas that featured a giant gingerbread house in the lobby to promote the function. To support this initiative, a hotel photo was used to trace a simple drawing in Photoshop before applying numerous filters to achieve the ginger bread/icing effect. Placement of the resulting gingerbread hotel into a stock photo of 'Candyland' and the creation of a relevant headline rounded out this dream-like Christmas E-card.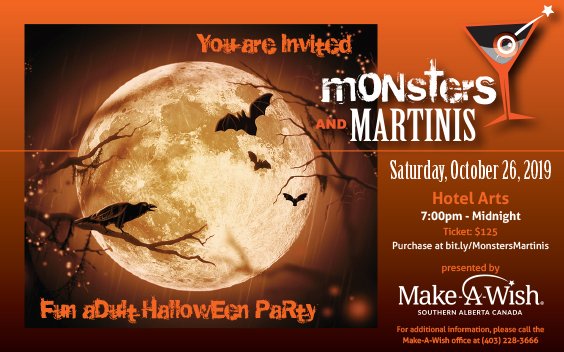 Make-A-Wish Halloween Event
Make-a-Wish holds numerous events throughout the year and their adults only Halloween event not only needed a logo design, but electronic promotion. The logo designed was added to a stock drawing to produce this e-banner for social media and email purposes.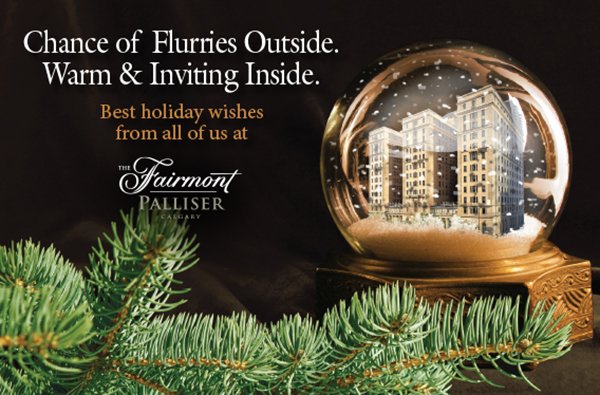 Fairmont Palliser holiday E-Card
A rather snowy winter provided the inspiration for this Christmas e-card. Considerable Photoshop work was required to place the standard hotel shot inside the 'ball', then add reflections and snow to provide realism. A thoughtful headline was created to complete the card.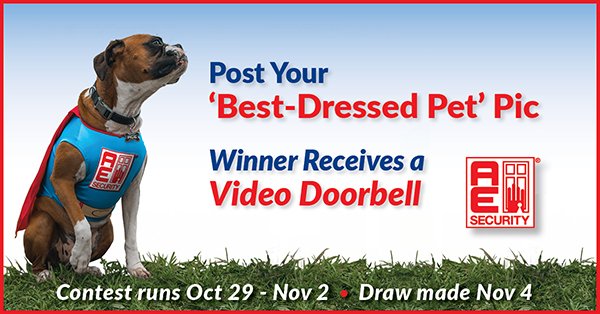 AE security facebook promotion
A client Facebook promotion over Halloween produced this simple social media banner. After sourcing a photo of 'Fido' in a cape, a little colour adjustment and the addition of the client's logo, Fido became 'AES' to create the resulting banner.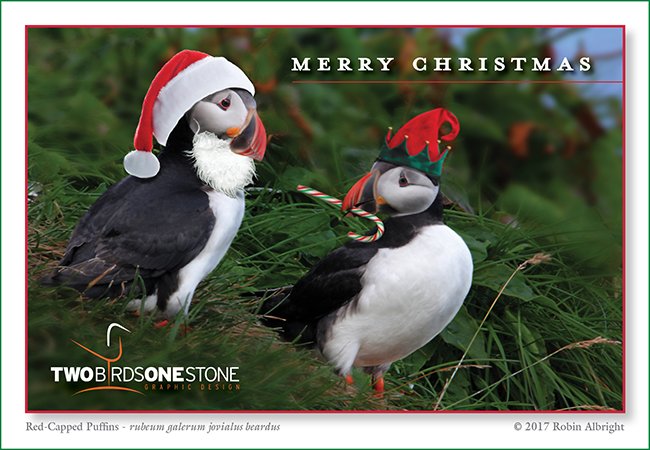 A trip to Iceland inspired this Christmas e-card. It may have been mid-summer, but the puffins were already preparing for the holiday season, and more than happy to pose in their festive costumes!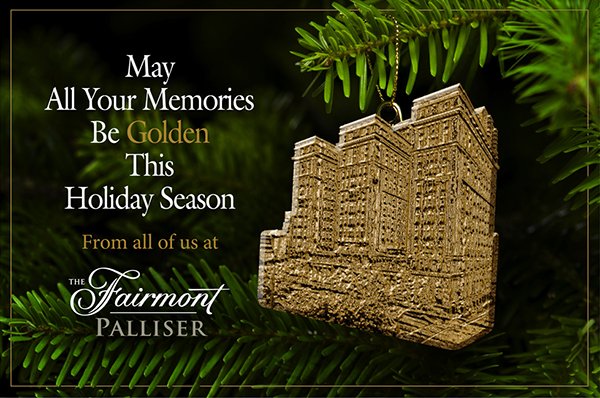 fairmont palliser holiday e-card
There's only so much you can do with a photo that's become a standard for the property, so why not turn it to gold? Several stages of filtering in Photoshop, and much experimentation were required to produce an ornament to hang on the tree. The added headline seemed to write itself.